SOPAC® conferences are hosted by the Institute of Internal Auditors – Australia. They are designed to address the needs of the internal audit community and feature a mix of world-class keynotes, technical sessions and plenty of networking.
OCM Principal Cathy Blunt co-hosted the conference, working with the IIA for 9 months to plan the conference, which was delivered completely online for the first time.
The 2021 theme was Connect, Transform and Engage, and the conference highlighted organisational resilience and transformation, cyber security, modern slavery and supply chain management, wages trust, employee well being and hybrid workforce models, climate change, assurance mapping, and automation and robotics.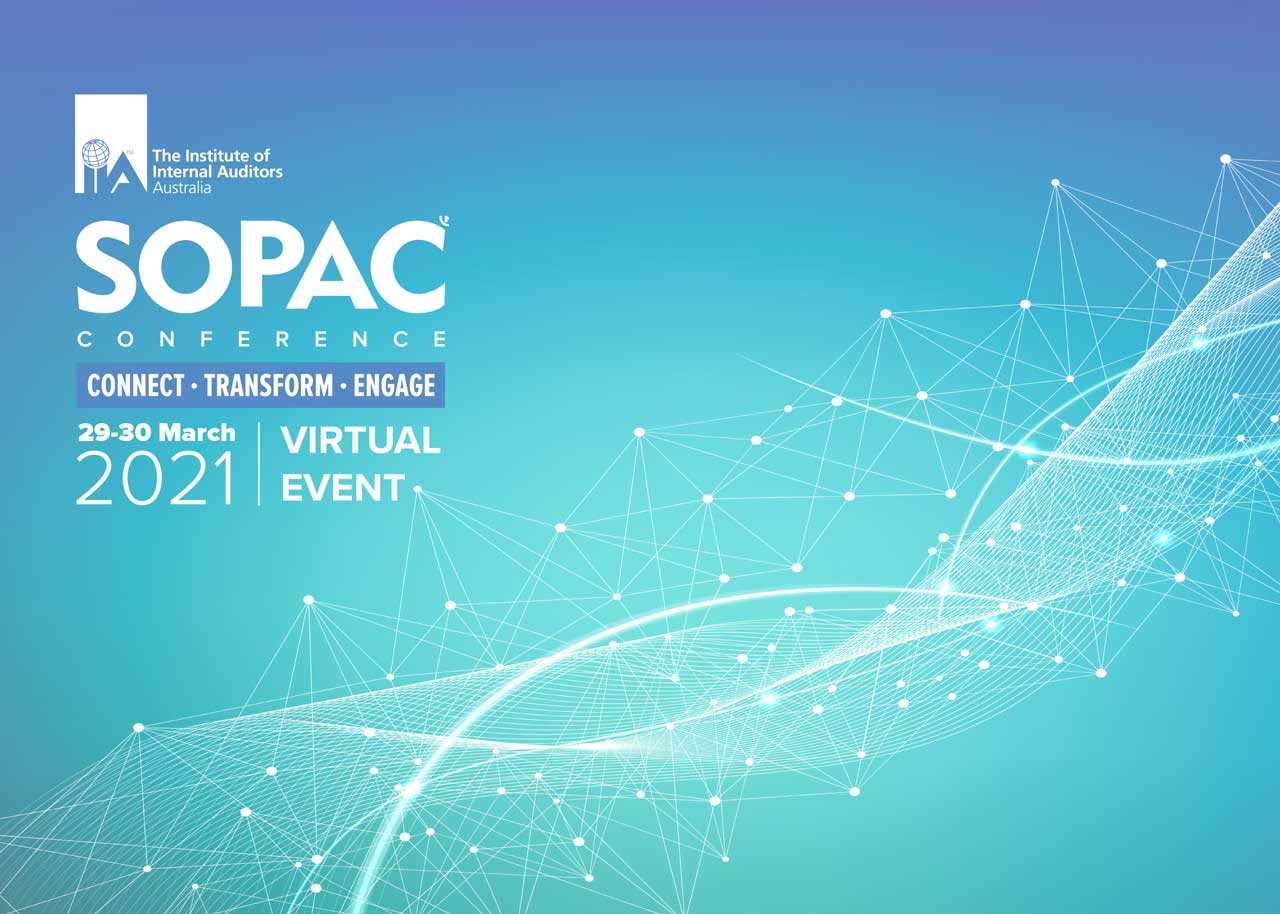 The undisputed highlight was Matina Jewel, Major (Retired) from the Australian Army speaking about the leadership, adaptability and communications she has developed from her postings with the Australian Army and United National Peacekeeping Forces.
Wayne Gorrie, our Queensland Internal Audit Partner, got his own chance to shine as a Chief Audit Executive in the "Day in the Life of the Audit Committee" session which demonstrated how an Audit Committee works for those auditors who normally don't get a chance to attend.