Our firm
OCM operates a different delivery model to that of our competitors. Each practitioner is a leading expert in his or her field and has a minimum 10 years' experience covering local, state and federal government, professional practice and private enterprise.
Our values
Our culture is grounded in a set of values that support and promote doing the right thing. They are part of our day-to-day conversations and at the heart of our business. They guide our decisions and our daily interacts with our clients and the community in which we live.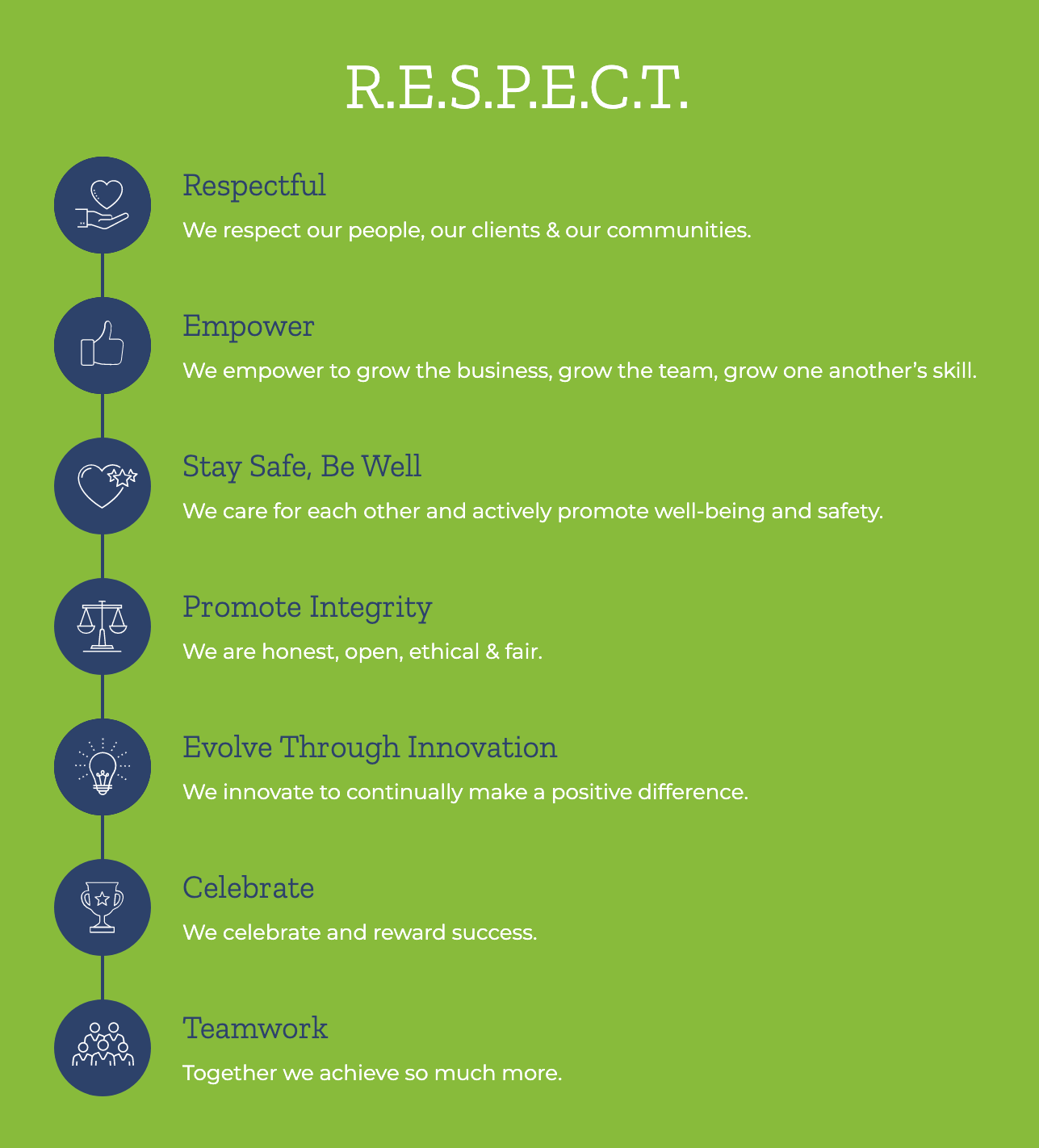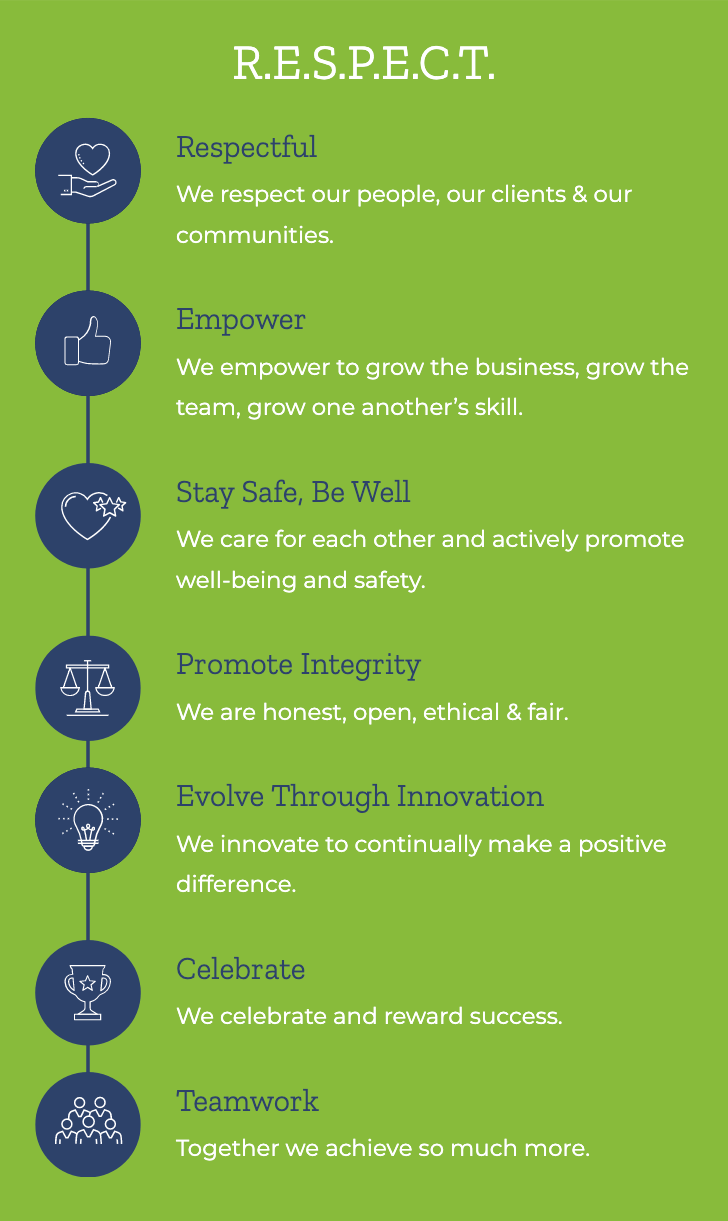 ---
R.E.S.P.E.C.T.
Respectful
We respect our people, our clients & our communities.
Empower
We empower to grow the business, grow the team, grow one another's skill.
Stay Safe, Be Well
We care for each other and actively promote well-being and safety.
Promote Integrity
We are honest, open, ethical & fair.
Evolve Through Innovation
We innovate to continually make a positive difference.
Celebrate
We celebrate and reward success.
Teamwork
Together we achieve so much more.
Our history
Our business was established in 2009 by two founding Partners, Rory O'Connor and Andrew Marsden. In those first twelve months, our business established itself as a strong probity practice and in 2010, the business expanded into Assurance services.
Since those early beginnings, our business has grown from strength to strength, expanding our service offerings as our clients kindly gave testament of the value and expertise we bring to each of our engagements. From our first two offices in Sydney and Melbourne, our practice has grown with the opening of offices in Brisbane, Canberra, Adelaide, Hobart, Parramatta and Wollongong.
Our strength comes from our ability to attract a large talent pool of SMEs from different educational backgrounds and industries. Our practitioners are our most valuable asset. Through harnessing their deep expertise, we form multi-disciplinary teams focussed on finding solutions to the most difficult of business challenges.
Our leaders
Our practitioners have been assisting organisations enhance their systems and procedures, strengthen controls, reduce costs and improve operating performance for many years. Meet the Service Line leaders behind our teams.
Our Corporate Social Responsibility
At OCM, we are committed to contributing to sustainable development with environmental and societal goals. The foundations of our Corporate Social Responsibility (CSR) Program align with our values:
Respectful
Empower
Stay Safe, Be Well
Promote Integrity
Evolve Through Innovation
Celebrate
Teamwork
Our Corporate Social Responsibility Program is modelled on the seven social responsibility core subjects of the International Organisation for Standardisation Guideline for Social Responsibility (ISO 26000).
Working with Us
Are you an individual who has extensive experience in your field but looking for a different way to apply those skills? At OCM, we provide new opportunities and experiences for experienced personnel. We encourage and support both your professional and personal development, lifelong learning, individuality and choices. That's why we have one of the lowest attrition rates in our profession.
Corporate Opportunities
OCM is a rapidly growing professional services firm that is always interested in talking to high calibre, experienced professionals who are seeking a change of environment with new opportunities with interesting clients and projects.
Work with us
If you are experienced in the provision of Assurance, Governance, Probity, Procurement and/or Workplace Conduct & Risk and have a passion for adding value and delivering quality, we would welcome the opportunity to discuss your next career move.
Your experience may not have necessarily been gained within a professional services firm, you may instead have been in a role in the private or public sector in which you have delivered, overseen and/or regulated these services.
We'd love to hear from you!
We provide both full-time and part-time opportunities for many OCM roles. If you believe you have the requisite experience and are seeking a career move, please fill in the below details.