Defence, Security & Justice
Federal Agency: ICT sourcing programs procurement
A Probity case study
OCM delivering timely advice to identify, assess and manage probity risks for a security focused program.
This agency undertakes an important role in Australia's law enforcement and security arrangements.
THE CHALLENGE
The Agency was seeking to engage a Probity Advisor when it was undertaking the procurement for important technology uplift ICT services, where it had several incumbent service providers and other existing vendor relationships. The challenge was to assist the Agency to identify, assess and manage probity risks related to the procurement such that compliance with relevant policies and guidelines, especially the Commonwealth Procurement Rules (CPRs) was achieved in all material respects. In effect, so defensible value for money contracts could be awarded.
OUR APPROACH
As Probity Advisor, OCM's objective was to assist the procurement team, the relevant Agency program and project personnel more broadly to identify, assess and manage probity risks such that the market engagement activities and ultimate awards were transparent, defensible and CPRs compliant. This included compliance with other relevant legislation and policies which have implications for probity, such as the APS Code of Conduct and the Agency's internal guidance.
Work activities included:
General probity advice including probity induction briefings of project team members and key stakeholders; information management.
Overseeing BAU processes for streams to support the project and then subsequently as the ongoing Probity Advisor for the remaining works tender.
Probity oversight of the RFQ process.
Review of conflicts of interest declarations and addressing any matters arising.
Preparation of adhoc advice in relation to matters such negotiations and conducting detailed clarifications.
Observation and provision of real time probity advice during the evaluation processes.
Review of key procurement documents from a probity perspective including call documentation, probity plan, evaluation replans and reports.
Observation and provision of real time probity advice during the conduct of key decision meetings and review of relevant assessment records to confirm the defensibility.
Provision of probity reports at key milestones, so senior decision-making could occur.
WHAT WE DELIVERED
OCM was successful in delivering probity support across the project, advising and working with personnel from the Agency, consultants and advisors and tenderer representatives. This included the delivery of probity inductions for hundreds of project personnel – tailored to procurement phases and roles.
Overall, the major value add from OCM was delivering our probity reports on time and within budget with no unresolved probity issues and no probity issues raised by proponents during this long and at times intensive procurement process. This enabled the Agency to extend and award transparent and defensible contracts with peace of mind.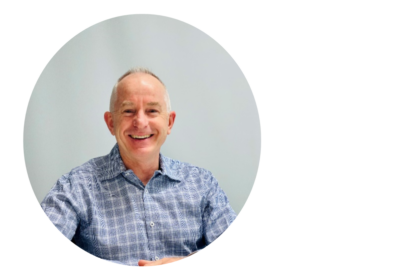 Other Defence, Security & Justice projects you may be interested in...
Defence, Security & Justice